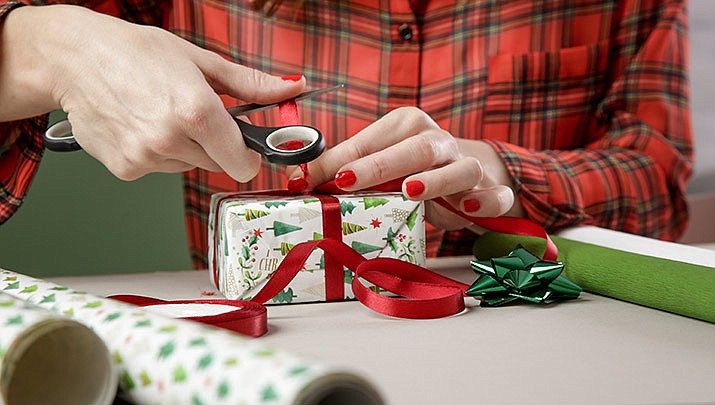 With the holiday season just around the corner, gift wrap will soon be flying off the shelves in bulk. As millions of Americans race to buy gifts for one another, they all face the same dilemma: wrap the gifts themselves or pay a professional gift wrapping service. But what if there was another option?
Enter a gift wrapping fundraiser! Gift wrapping fundraisers are a fun and exciting way to get the community involved as well as raise awareness for your team, business, or organization. Let's take a look at why you should get started on a gift wrapping fundraiser!
What Are Gift Wrapping Fundraisers?
Typically held in a public place, like a shopping mall, gift wrapping fundraisers are set up to wrap peoples' gifts and put the money to a good cause. Professional gift wrappers can charge up to $20 per hour! A gift wrapping fundraiser provides the same service for a fraction of the price. The best part? The money goes to a good cause!
But how long should a gift wrapping fundraiser last? While there may not be a "correct" answer, it should give folks plenty of time to prepare for the holiday in question. For example, a holiday fundraiser might stretch from Black Friday through Christmas.
In that time, remember to advertise! A good place to start can be social media, your website, and email newsletters. Consider collaborating with local media outlets, like news or radio stations, to increase awareness and maximize potential visibility. The more folks that know about it, the more potential customers.
How to Get Started
You'll need the permission of the venue at which you want to host the gift wrapping fundraiser, as well as at least a few volunteers (preferably ones who know how to wrap gifts). You'll also need to stock up on bulk gift wrap, bulk gift boxes, and assorted gift wrapping accessories. Don't forget about tape, scissors, and all the other accessories involved with gift wrapping.
Make sure your audience is aware of the cause behind the fundraiser. It can also help to have a clearly visible and distinguishable collection box, so customers have no doubts about where or how to donate. It can also help to set transparent goals, both to incentivize folks to get involved and to help them spread the word to family and friends.
Decide on whether you want to charge per item or charge a specific donation, and when the fundraiser is complete, pass on the proceeds to the beneficiary or beneficiaries. Remember to thank everyone who got involved-from the volunteers to the customers to the hosts. If it goes well, consider holding these kinds of fundraisers more often!
Start Your Gift Wrapping Fundraiser Today!
That's right-gift wrapping fundraisers don't have to be saved exclusively for the holidays. You can organize and hold a fundraiser for Valentine's Day, Easter, Mother's Day and Father's Day, and even graduation season! There's never a bad time to get the community together, raise funds for a good cause, and facilitate the art of gift-giving!