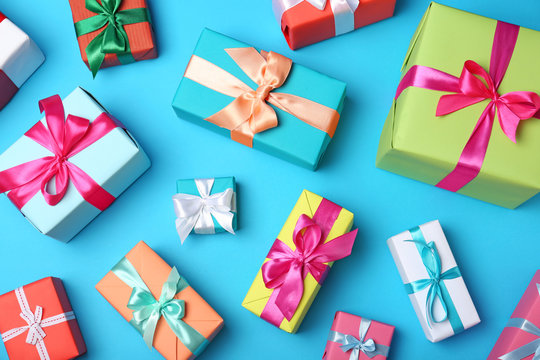 While the economy transitions and businesses struggle to keep up with new increases in consumer demand, the supply chain side of things is stretched almost to its limits. From furniture to semiconductors to chicken wings, supply chain problems have disrupted nearly every industry. As a result, wait times are extending, in some cases up to a year or more, and many product areas are already sold out for the year. That means if you haven't started planning out your holiday packaging needs, it might already be too late.
What's Behind the Supply Chain Shortage?
Obviously, the pandemic threw a wrench into everyone's plans. Because of factory shutdowns, there are global shortages on things like steel, lumber, and chemicals. Winter storms caused shipping delays, which led to further disruptions on the global retail supply side, leaving many popular products off the shelves for months. Even with job openings around the country soaring and the economy recovering, that lapse in production caused the void we're now seeing.
Furthermore, warehouse and fulfillment center operators, in addition to dealing with labor issues, had to deal with how to retool operations to keep workers six feet apart. The scaling down of production led to wholesale changes in things like packaging size, design, and even the material used. While those changes ripple down to consumers, retailers must adjust to changing consumer demand and perceptions.
Among those changes is the shift to more responsible packaging; for instance, hardshell plastic has largely been replaced by slip sheet packaging. With consumers placing more of an importance on corporate social responsibility, it's imperative for businesses to think critically and balance their need for retail packaging with the need to be socially responsible. That means using less wasteful material and more recyclable, responsibly-sourced packaging materials.
As any business owner knows, getting your products into the hands of your customers is as important as ensuring they'll come back as repeat customers. Those changes in the packaging industry mean as a business owner, it's important to adapt before the holiday season. In some cases, both consumers and businesses are already preparing for the imminent holiday rush of 2021.
Start Planning For Your Holiday Packaging Needs!
It's never too early to start planning for the holiday rush. Not only will you be charged with keeping up with pent-up consumer demand, but experts forecast a sizable increase in ecommerce retail shopping through the holiday season. That means more folks than ever will be buying online, putting an increased impetus on packaging and sending out those purchased goods.
For many business owners, the increase in demand for online shopping turned brick and mortar retailers into fulfillment centers, with the focus pivoted to packaging and shipping purchases. With fewer people going into stores, packaging has also become a bigger part of the branding process. That means customized packaging is as important to a brand's identity as any other form of advertising.
Put it all together and it's time to start planning for the holidays. If you haven't already, start thinking about placing orders for things like gift packaging, wholesale gift wrap, and bulk gift boxes. At. Mr. Gift Wrap, we have everything you need to be ready for even the most fierce holiday rush, including the best selection of customizable wholesale gift wrapping options. The focus this year will be on the consumer experience, so stock well and think outside the box to keep up with your customers' demands!