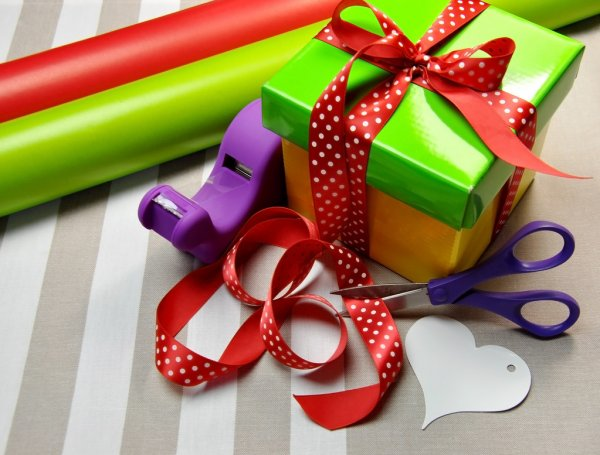 When you think of gift wrap, what comes to mind? For most people, it's a heaping mountain of neatly wrapped gifts or a package being unwrapped around a fire, perhaps with a steaming mug of hot cocoa. With the holiday season making up just a small fraction of the year as a whole, does that mean gift wrapping is reserved exclusively for those couple of months? Or is gift wrapping really a year-round tradition. Let's take a look.
The Gift Wrapping Season
In 2019, Gallup polls reported Americans' holiday spending exceeded $1 Trillion. What's more, holiday spending has been increasing steadily since 2011. That means there's no doubt that the latter stages of winter are the busiest season for both gift-giving and gift wrapping.
According to the Hallmark Company, Americans spend over $3 Billion a year on gift wrap, with the vast majority of that spending coming around the holiday season. For almost 100 years, the etiquette of gift-giving has implicitly included wrapping gifts in colorful, festive, or otherwise fabulous paper.
Interestingly enough, that extra effort pays dividends. A study by The Journal of Consumer Psychology found more pristinely wrapped gifts elicit a more positive emotional response from the recipient. What better time of year to get folks into the festive spirit than the holidays?
When Else Do We Give Gifts?
While November through the end of the year accounts for the lion's share of gifting, there are countless opportunities for gift-giving throughout the year: birthdays, anniversaries, weddings, births, graduations, and even other holidays like Valentine's Day, Easter, and both Mother's Day and Father's Day.
In case you don't have a calendar in front of you, gifting opportunities are spread out throughout the year. In other words, there is no "slow season" for gift giving. Always be ready for engagements, births, work promotions, and other spontaneous moments of celebration at a moment's notice; your customers will appreciate it!
Have you ever received a gift for seemingly no reason? You're not alone! From gifting novelty toys to co-workers to jars of specialty jam to house-sitters, plenty of Americans give spontaneously. Those gifts are made all the more special with a tidy gift wrap job.
The Reality of Gift-Giving
Wholesale gift wrap doesn't come exclusively in holiday patterns and styles. It's available in a wide variety of colors and styles, which signifies its versatility throughout the year. In other words, available gift wrap options show us that gift wrapping should be embraced, regardless of the time of year!
The reality of gift wrapping is that it's an imperfect science. While most folks associate gift wrap with the holidays, gift wrap is so much more than seasonal. Giving a gift shows someone you care, but giving a beautifully wrapped gift shows them you went the extra mile.
At Mr. Gift Wrap, we go the extra mile all year round. From holiday gift wrap to everyday gift bags to accessories and more, we have everything you need to seal your customer experience with a neatly wrapped bow. Check out our selection and shop today!